6.5" Touch Display Specification
Part
Description
F065RET-T82
LCD
Display
Inch

6.5"

Resolution

640 x 480

Interface

LVDS

Brightness (cd/㎡)

800

Viewing Angle

89/89/89/89

B/L Life Time (Hr)

70K

Backlight Driver

Built-in

Operating Temp. (℃)

-30 ~ 80

Touch
RTP
Structure (Glass Thickness)

F/G (1.4 mm)

Touch IC

EETI EXC7700

FFC Type

COB

Touch Controller

ETP-MB-MER4050

Interface

USB / RS232

Surface Treatment

Clear

Transparency

≧ 80%

Surface Hardness

≧ 3H

Operating Temp. (℃)

-20 ~ 70

Allow Touch Points

1 Point

Input Method

Finger, Gloved, Stylus

OS
Android, Linux, MacOS
Win7, 8, 10, 11
Touch Display
Bonding Type

Air Bonding

Active Area (mm)

133.08 x 99.96

Outline Dimension
(W x H x D) (mm)

153 x 118 x 12.94

Weight

0.22 kg

Inquiry

Inquiry
F065RET-T82
Best Option - AD Board with Cable
For LVDS AD Board : AD-17RPE (VGA / DVI)
1.

DVI input

2.

VGA input

3.

Audio Phone Jack

4.

DC Jack

5.

LVDS Connector

6.

OSD Key Connector

Operating

Temp. : -20 ~ 70℃

Outline : 110mm x 56mm
---
For LVDS AD Board : AD-0037D (HDMI / VGA / DP)
1.

HDMI input

2.

Display Port input

3.

VGA input

4.

Audio Phone Jack

5.

DC Jack

6.

LVDS Connector

7.

OSD Key Connector

Operating

Temp. : -20 ~ 70℃

Outline : 120mm x 74mm
---
For eDP AD Board : AD-0112 (HDMI x 2 / DP)
1.

USB output

2.

HDMI input x 2

3.

Display Port input

4.

DC Jack

5.

Built-in OSD Key

6.

OSD Key Connector

7.

eDP Connector

Operating

Temp. : -20 ~ 70℃

Outline : 100mm x 85mm
---
Inch
Item
Resolution
Brightness
(cd/㎡)
Viewing
Angle
B/L Life
Time (Hr)
Panel
Interface
Panel
Operating
Temp. (℃)
Touch
FPC Type
Touch
Interface
5.7"
F057RET-T71
640 x 480
700
80/80/70/70
50K
CMOS
-30 ~ 85
COB
USB / RS232
6.5"
F065RET-T82
640 x 480

800

89/89/89/89
70K
LVDS
-30 ~ 80
COB
USB / RS232
7"
F070RET-Z04
800 x 480
400
80/80/80/80
50K
LVDS
-30 ~ 85
COB
USB / RS232
F070RET-TA1
800 x 800

1,000

89/89/89/89
50K
LVDS
-30 ~ 80
COB
USB / RS232
8.4"
F084RET-T41
800 x 600

450

80/80/80/60
50K
LVDS
-30 ~ 80
COB
USB / RS232
F084RET-TA1
1024 x 768

1,000

88/88/88/88
100K
LVDS
-30 ~ 80
COB
USB / RS232
10.1"
F101RET-T21
1024 x 600
250
70/70/60/60
15K
LVDS
-10 ~ 60
COB
USB / RS232
F101RET-Z05
1280 x 800
400
89/89/89/89
20K
LVDS
-20 ~ 60
COB
USB / RS232
F101RET-TA1
1280 x 800

1,000

85/85/85/85
50K
LVDS
-20 ~ 60
COB
USB / RS232
F101RET-T31
1920 x 1200
380
89/89/89/89
20K
eDP
-10 ~ 60
COB
USB / RS232
10.4"
F104RET-T41
800 x 600
450
80/80/60/70
50K
LVDS
-30 ~ 80
COB
USB / RS232
F104RET-T52
1024 x 768
500
88/88/88/88
50K
LVDS
-30 ~ 85
COB
USB / RS232
F104RET-TA1
1024 x 768

1,000

88/88/88/88
50K
LVDS
-30 ~ 85
COB
USB / RS232
12.1"
F121RET-Z07
800 x 600

500

80/80/65/75
50K
LVDS
-30 ~ 85
COB
USB / RS232
F121RET-Z05
1024 x 768

600

89/89/89/89
50K
LVDS
-30 ~ 85
COB
USB / RS232
F121RET-TA1
1024 x 768

1,000

89/89/89/89
50K
LVDS
-30 ~ 75
COB
USB / RS232
15"
F150RET-Z03
1024 x 768
350
80/80/70/80
50K
LVDS
0 ~ 65
COB
USB / RS232
F150RET-Z05
1024 x 768
500
88/88/88/88
50K
LVDS
-30 ~ 80
COB
USB / RS232
F150RET-T81
1024 x 768
800
89/89/89/89
50K
LVDS
-20 ~ 75
COB
USB / RS232
F150RET-TJ1
1024 x 768

1,800

80/80/70/80
50K
LVDS
-30 ~ 70
COB
USB / RS232
15.6"
F156RET-T51
1366 x 768
500
85/85/80/80
50K
LVDS
0 ~ 60
COB
USB / RS232
F156RET-T41
1920 x 1080

450

89/89/89/89
50K
eDP
0 ~ 60
COB
USB / RS232
F156RET-T52
1920 x 1080
500
89/89/89/89
50K
LVDS
-20 ~ 70
COB
USB / RS232
F156RET-TA1
1920 x 1080

1,000

89/89/89/89
50K
LVDS
-30 ~ 85
COB
USB / RS232
17"
F170RET-T22
1280 x 1024
250
85/85/80/80
30K
LVDS
0 ~ 50
COB
USB / RS232
F170RET-T31
1280 x 1024
350
85/85/80/80
50K
LVDS
0 ~ 50
COB
USB / RS232
F170RET-T81
1280 x 1024

800

80/80/70/70
50K
LVDS
-30 ~ 85
COB
USB / RS232
18.5"
F185RET-T31
1920 x 1080
350
89/89/89/89
50K
LVDS
-20 ~ 70
COB
USB / RS232
19"
F190RET-T21
1280 x 1024
250
85/85/80/80
30K
LVDS
0 ~ 50
COB
USB / RS232
F190RET-T31
1280 x 1024
350
89/89/89/89
50K
LVDS
-15 ~ 70
COB
USB / RS232
F190RET-TG1
1280 x 1024

1,600

85/85/80/80
50K
LVDS
-30 ~ 70
COB
USB / RS232
21.5"
F215RET-T21
1920 x 1080
250
89/89/89/89
50K
LVDS
0 ~ 60
COB
USB / RS232
F215RET-T51
1920 x 1080
500
89/89/89/89
50K
LVDS
-10 ~ 60
COB
USB / RS232
F215RET-TA1
1920 x 1080

1,000

89/89/89/89
50K
LVDS
-10 ~ 80
COB
USB / RS232
23.8"
F238RET-T21
1920 x 1080
250
89/89/89/89
30K
LVDS
0 ~ 50
COB
USB / RS232
F238RET-T41
1920 x 1080

400

89/89/89/89
50K
LVDS
0 ~ 50
COB
USB / RS232
F238RET-TA1
1920 x 1080

1,000

88/88/88/88
50K
LVDS
-30 ~ 80
COB
USB / RS232
5 wire Resistive (RTP) Touch Display
We provide 5.7" ~ 32" Touch Display and complete kits like : AD Board and Cables.
If using a High Brightness Display, you can choose the AD Board which have light sensor function that can adjust panel's brightness automatically.

RTP touch supports light gloves and stylus touch (need to adjust the firmware),
We have a professional engineering team to provide assistance, and can evaluate the most suitable products according to your needs!

Our Touch Display is compatible with various OS and suitable for various types of terminal products.
Such as: Charging pile, POS machine, IPC, HMI, KIOSK, KVM and rugged/automation/transportation/industrial equipment, robotics etc.
Support multiple touch methods according to usage and environment
RTP Touch Display can using light glove / stylus touch.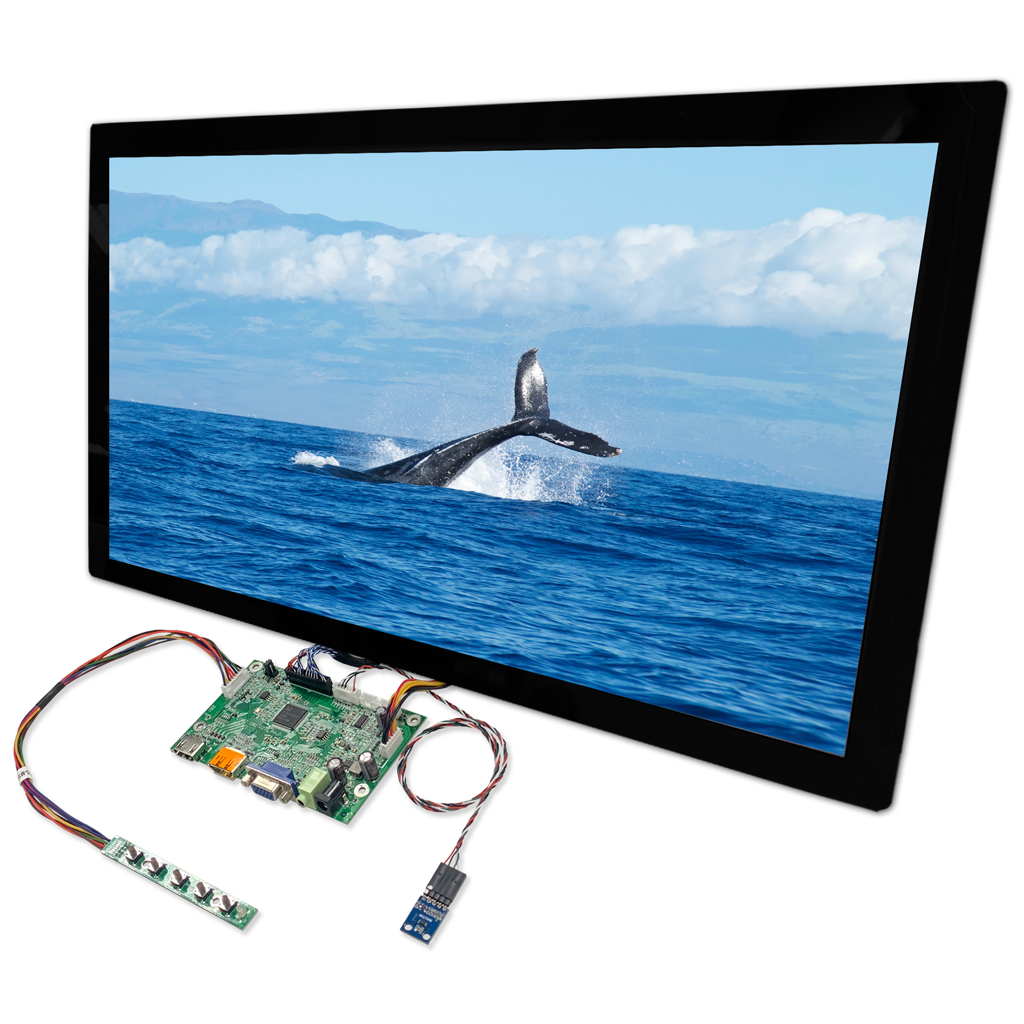 AD Board, Cables and Auto dimming Board
We can provide complete AD Board kits and Auto Dimming Board that can adjust B/L brightness automatically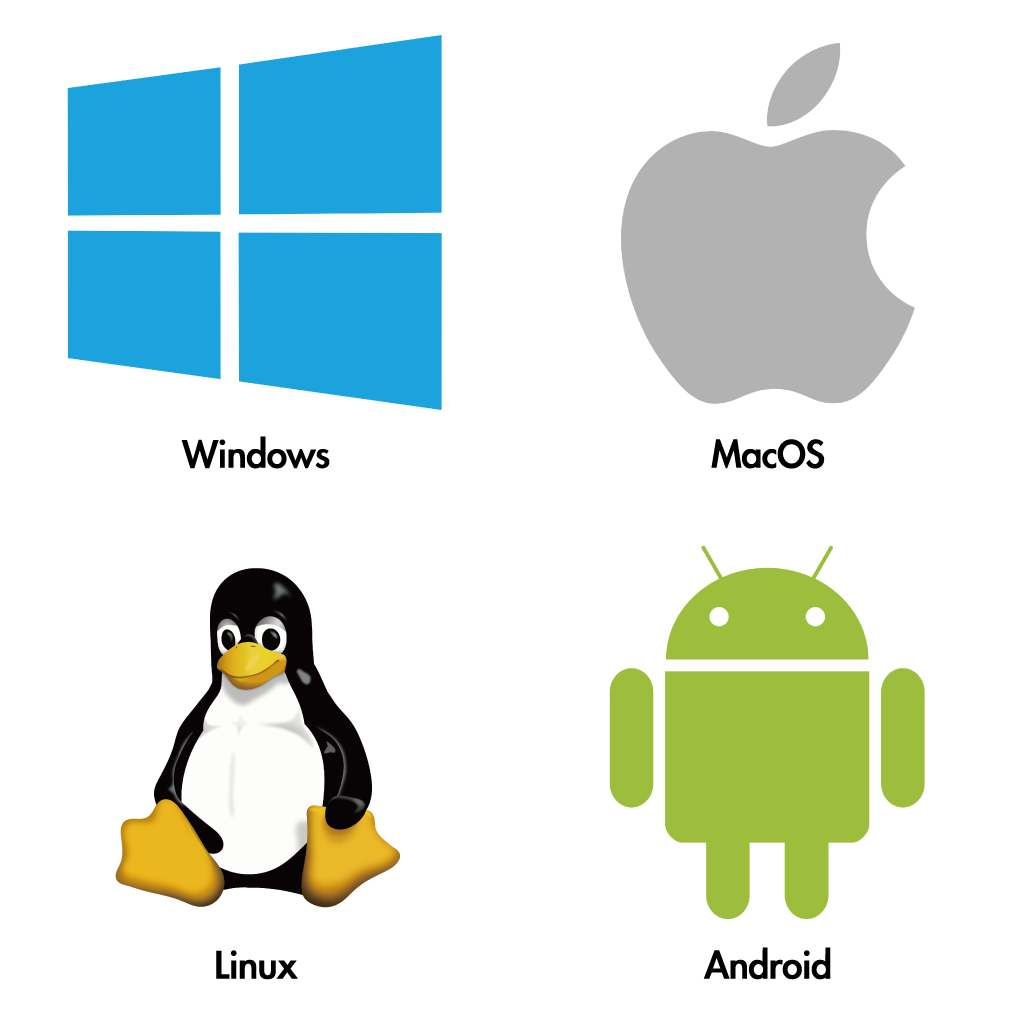 Compatible with Windows, MacOS, Linux and Android OS
Our Touch Displays are available for Windows, MacOS, Linux and Android OS
Touch Display Application
PCAP / RTP Touch Customized Service

Step

Customers

TWScreen

NEW Project : 1 Week

Product Requirments

1. Product Specifications
(Size, Resolution, Interface, PCAP/RTP, AR/AG)

2. Application / Environment

3. Schedule

4. Forecast

Evaluation & Quotatoion

1. Depending on the application, Environment and schedule provide suitable solutions

2. 2D Drawing

3. Offer project quotation (NRE, Price)

Kick Off : 1 Week

Drawing Check & Purchase Order

1. Drawing & Touch specifications check

2. Reply EETI IC kick off form

3. Purchase Order (NRE)

Kick Off

1. Specification / drawing discussion and modification

2. Communication project needed with EETI

3. Proforma Invoice

4. Start production

EVT : 4 ~ 8 Week

EVT Sample Test

1. Feedback EVT sample test results

a. Function test

b. Appearance & layout check

Produce EVT Samples & Specifications

1. Prototyping, Offer 2pcs free samples to customers

2. First edition touch function test

3. Preliminary Specification

4. Optional : TP + LCM Bonding (Air / Optical)

Quickly get 2pcs Free Sample in 8 week!

Reliability verification and trial production according to customer needs

DVT : 6 ~ 8 Week

DVT Test & Laboratory Validations

1. Feedback DVT test results
(Suggest test with final equipment)

a. Safety certification (EMI & ESD...)

b. Reliability test

Trial Production &
assistance in certification testing (Final Tune)

1. DVT trial production is used for all laboratory validations
(sugest 20pcs)

2. Assistance customer to do certification test (EMI & ESD...)

3. Check touch firmware

4. Offer Approval sheet

PVT : 6 ~ 10 Week

PVT Test

1. Feedback PVT test results

Verify Mass Production Yields

1. To verify mass production yields at mass production rates
(suggest 100pcs)

2. Design shipping package

MP 300pcs (MOQ)