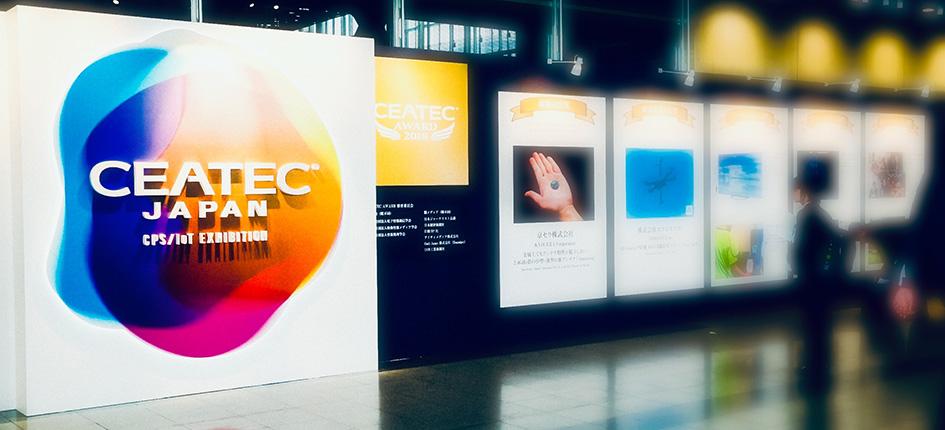 The exhibition formerly known as CEATEC (Combined Exhibition of Advanced Technologies) JAPAN has been renamed CEATEC from 2019. The exhibition aims to create new value through co-creation, fostering corporate interaction that involves a wide range of industries and startups, as well as new technologies such as AI and 5G, and policy-making for data utilization. Continuing last year's theme of Connecting Society, Co-Creating the Future, CEATEC 2019 will provide a world stage for the design of future society. Additionally, for the first time CEATEC will serve as an "open campus" for industry. As one of the key pillars of the exhibition, this open campus concept promotes the development of human resources in the field of IoT who will be at the forefront of Society 5.0.
Key attractions at CEATEC 2019
1) Designing tomorrow's society together: Experience the future as realized by Society 5.0
Society 5.0 is Japan's national vision for the creation of a human-centric community in which people can enjoy comfortable, active lives within an ultra-smart society that both promotes Japan's economic development and solves issues that impact all countries. A unique attraction is Society 5.0 TOWN: participating in this special exhibition will be 24 companies and organizations – including first-time exhibitors such as ANA Holdings, Kansai Electric Power, and Osaka Gas – demonstrating a variety of services expected to be available in a conceptual town in the year 2030.
2) Bringing together the latest technologies and leaders in each field for a co-created future
What is required to realize Society 5.0 is (a) collaboration between policy, industry, and technology; and (b) co-creation that transcends the boundaries separating one industry from another. CEATEC 2019 will take place in a total of 7 halls (2~8) at the Makuhari Messe International Exhibition Hall (there were 6 last year). This year's event will not only feature the latest technologies but also bring together leaders from varied fields for numerous conferences, including the CEATEC Keynotes.
3) Fostering the next generation of IoT human resources to enable the realization of Society 5.0
To realize Society 5.0, it is necessary for individuals to shape society and design the future. And the people who will be charged with realizing Society 5.0 are the next generation – students. CEATEC 2019 will again welcome to the Co-Creation Park many exhibitors from universities and other educational institutions.